Overview
Meet the Ventis® Pro5 Cellular
With the addition of a new battery that enables future-proof cellular connectivity, the Ventis Pro5 Cellular is now the most flexible connected monitor on the market.
Cellular, wi-fi and peer-to-peer connectivity options give you the power to connect workers anytime, anywhere, even in the most remote settings.
Easy deployment

Ready out of the box
Connected Cat-M1 – Machine-to-Machine communication
Fast communication response
Highest location accuracy – GPS with assisted-GPS


Get real-time location and alarm data from wireless gas detectors to a live monitoring platform using cellular connectivity !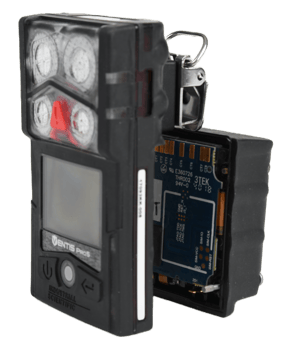 Respond quickly in an emergency by automatically tying names, GPS location and hazard data to instant alerts.
Communicate quickly and easily with your teams through two-way text messaging.
Simplify gas detection and scale your program using your existing infrastructure, no IT support needed.
Future-proof your gas monitoring investment thanks to the latest cellular technology.